Opening Speech
---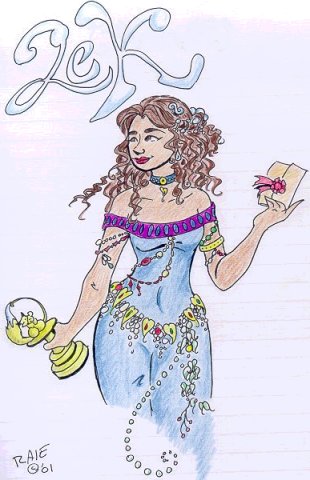 Hello, everyone. I'm very pleased and excited to be back hosting the Lisa e Krysa Awards in their second year. I welcome you all here to join in the celebration of the best stories written in the year 2000.
Despite the experience I gained from last years awards, this year was still an adventure. I had my share of mishaps figuring out a new cgi script designed to make nominating and voting more accessible, and I somehow managed to always update the site late. It was interesting, gathering our guest presenters and explaining what was expected of them. And, as always, taking your votes was surprising and nerve wracking. Just when I thought a story had surely won, a bunch of votes would come in and push another towards the top! Watching such a close race, especially one with so many twists and turns, was great fun. But I have to say that the most interesting thing that happened was receiving a letter from a Mr. John L. Krysa, and having to explain to him that I was not his long lost relative, Lisa. :o)
I love being the girl behind the curtain, even if it sometimes is stressful and time consuming. I want to thank you all for contributing to this experience. None of this would matter if I didn't have a willing audience.
We have a great show for you tonight. A lot of really wonderful stories are finalists this year, and we'll give you a taste of them all. Plus we have four guest presenters for your entertainment. You'll just have to wait and see who they are. And, of course, we have the awards to give out!
---